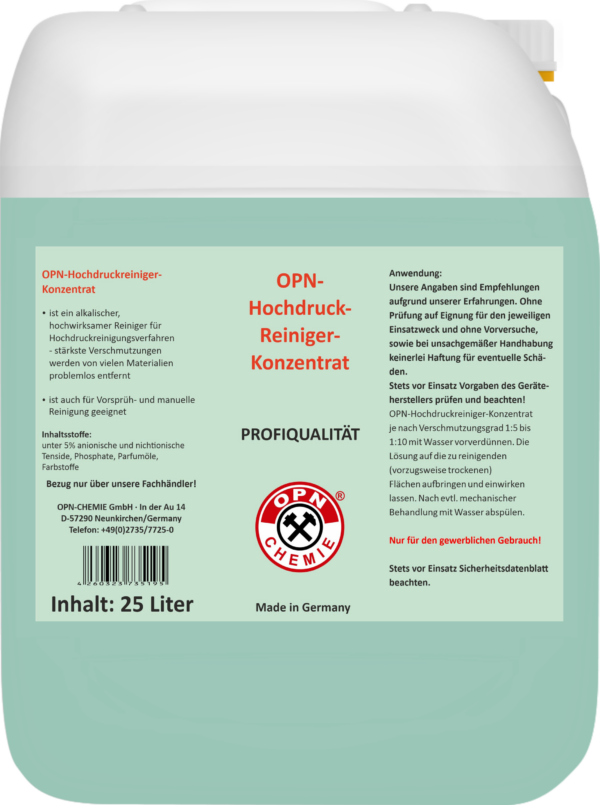 Das im Bild dargestellte Produkt kann vom verkauften Produkt abweichen.
Alle Texte unterliegen dem Copyright der OPN-CHEMIE GmbH.
OPN-High Pressure Cleaner Concentrate (25 L)
Weitere Informationen
• alkaline, highly effective cleaner
Properties:
is an alkaline, highly effective cleaner for high-pressure cleaning processes – strongest dirt is easily removed from many materials
is also suitable for pre-spray and manual cleaning
removes heavy contaminations from oils, greases, etc.
Application Range:
to be used on painted parts, chrome, non-ferrous metals, rubber parts and discs
car cleaning
machine, equipment, printing plate cleaning, etc.