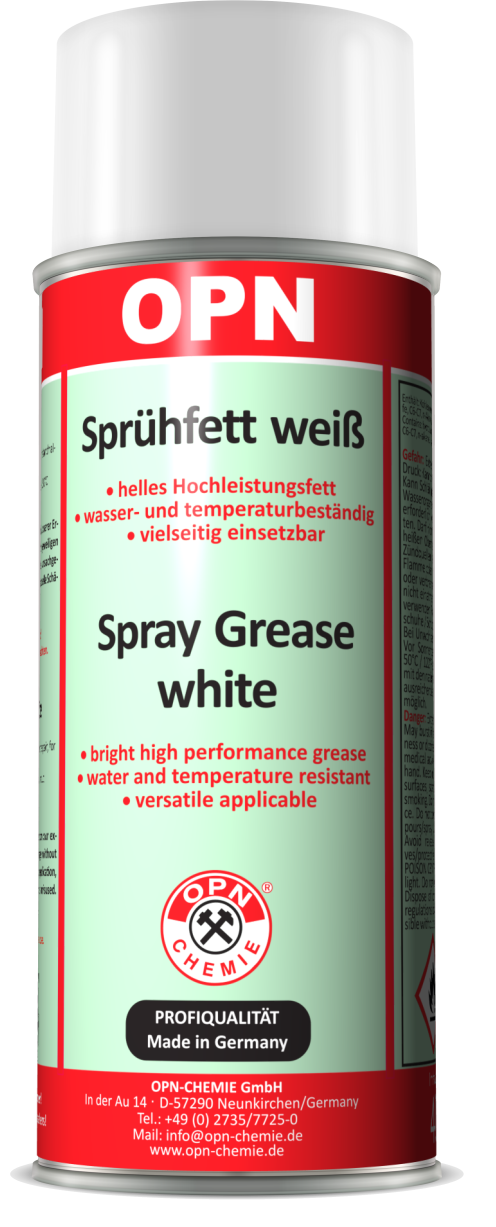 Das im Bild dargestellte Produkt kann vom verkauften Produkt abweichen.
Alle Texte unterliegen dem Copyright der OPN-CHEMIE GmbH.
OPN-Spray grease white
Weitere Informationen
• bright high performance grease
• water and temperature resistant
• versatile applicable
Properties
protects against corrosion
temperature resistant from about -30°C to about +130°C
Application Range:
adherent, bright grease for maintenance and repair, for industry, automotive and crafts
for metal, plastic and rubber lubrication
for use with plain bearings, springs, locks, joints, window mechanisms, chains, spindles, cams, bolts, etc.